EPISODE 7 – New Zealand
Trailer
Episode 7
New Zealand
Written and directed by Angie-Pepper O'Bomsawin
Julie Paama-Pengelly is a veteran in the revitalization of tā moko Māori tattooing. Her studio in Mount Maunganui mixes contemporary and traditional designs and cultivates artists from all walks of life. With twenty years teaching experience, her art practice ranges from the use of symbolic imagery to pure abstraction in graphic design, painting, mixed media, and tattooing. Over time many misconceptions have surfaced about who has the right to wear and practice tā moko. Julie is one of the first women to practice in the male-dominated field. She is a strong voice for Māori women's rights and continues to break down barriers to give women a place in tā moko and in the arts.
Biography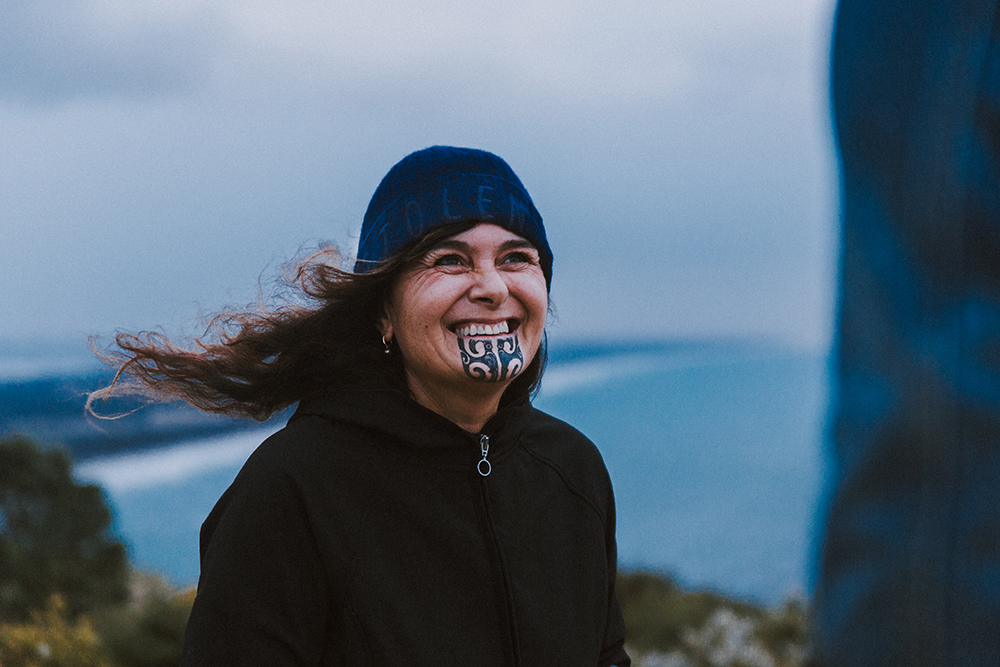 Julie Paama-Pengelly
Julie has been involved with tā moko since the 1980s as a pioneer of the moko revival and the first woman involved in these traditions. In 2004, Julie was part of a group commissioned to practice in public at Te Papa National Museum. She tattooed full peha or puhoro (covering the lower back, hips and thighs to the knee) on two women, challenging the entitlement of women to wear this moko. In 2012, Julie opened a studio in Mount Maunganui where she uses eco-friendly products and vegan inks. She has also begun reviving traditional Māori hand-tap processes. Well-known in many inking communities, Julie travels extensively and has facilitated several World Indigenous Tattoo exchanges.
Pictures
Behind the scenes