EPISODE 8 – TORONTO
Trailer
Episode 8
TORONTO
Written and directed by Abraham Cote
Toby Sicks believes in his Metis heritage and Indigenous identity and his philosophy; his tattoos and his studio reflect just that. We meet a previous recipient of Toby's tattoos, Kara Jade. Kara is an Indigenous rap artist from Toronto, and we hear from her perspective the need for Indigenous voices in the arts community. Kara has a tattoo of the well-known quote from Louis Riel "My people will sleep for one hundred years, but when they awake it will be the artists that give them back their spirit." She elaborates on her feelings and what she believes this quote means to the modern-day Indigenous community.
Overcoming his addiction to become the hard working and outspoken Metis man he is today; Toby sets a great example for youth who may be enduring their own struggles and who may be trying to find their own voice in the world today.
Biography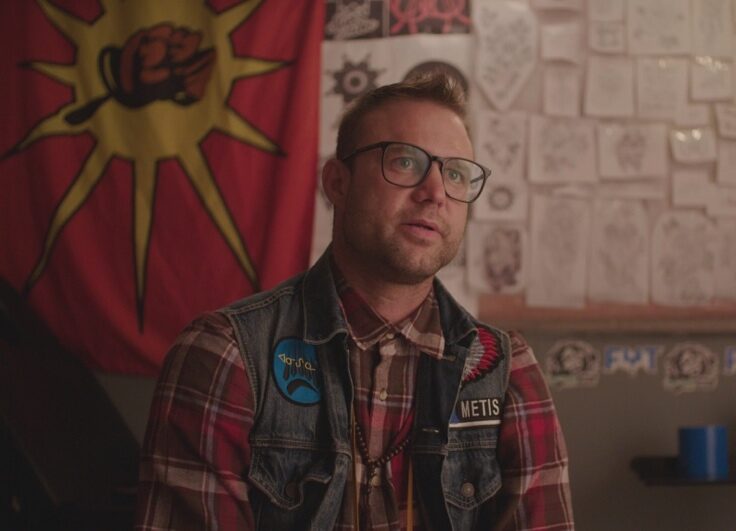 TOBY SICKS
Toby Sicks is a Metis and Scandinavian gentleman with family roots originating from the Red River, Manitoba. Toby now lives in Markham Ontario, a suburb of Greater Toronto.
Toby's Metis heritage wasn't discovered until later in life. Struggling to find direction Toby credits the discovery of his heritage to his success as a tattoo artist.
Pictures