EPISODE 4 – AUSTRALIA
Trailer
Episode 4
AUSTRALIA
Written and directed by Sara Ben-Saud
In the urban city of Gold Coast, Australia, there's a solar powered and eco-conscious tattoo studio. This same building is the home of the Duley family. Turumakina has been part of the Māori ta moko for 26 years now and known for doing face tattoos.
The couple has adopted a holistic approach of tattooing and Tu uses these sacred skin markings as a tool for healing the body, mind and spirit. Being in the country of aboriginal Australians, Tu will discover their art and share and compare his own indigenous knowledge.
Biography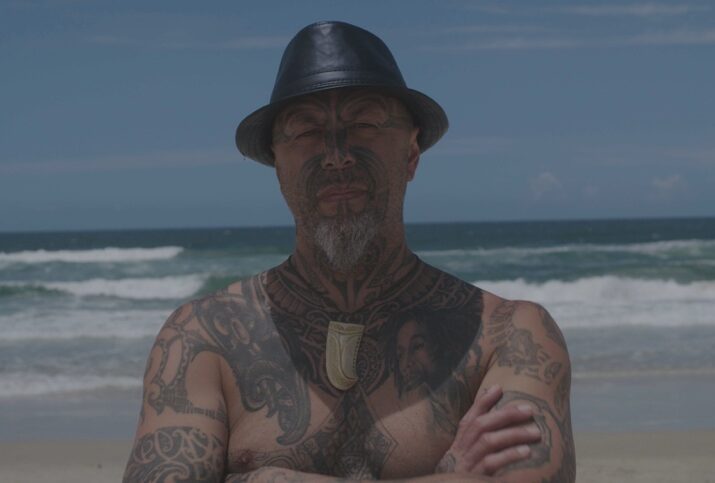 TURUMAKINA DULEY
Tu has been practicing the art of Ta Moko since 1994. He was fortunate enough to sit under the tutelage of Mark Kopua from Tolaga Bay who has been and will always be one of Tu's great mentors.
For Tu, moko is a gift. Tu thinks that any bodily marking that holds personal meaning, whether it be about family, your ancestors, your links to land or your forefathers, whether it is spiritual or commemorative in nature, then that tattoo has a personal meaning and value to you and that you will never regret the indelible marking of your skin.
Pictures