EPISODE 1 – PHILIPPINES
Trailer
Episode 1
PHILIPPINES
Written and directed by Randy Kelly
From a remote mountain village in the Northern Philippines, Wang Od Oggay carries on the tattooing tradition of her ancestors, offering those who come to her the sacred markings that were once reserved for the women and warriors of the Kalinga people. Although the Kalinga no longer practice the headhunting for which they were once known, Whang Od's art stands as a tangible reminder of the way things were and a potent force through which the past survives in a new guise. Now approaching one hundred years of age, Whang Od has been training her great-niece and others in the art of tattoo, in hopes that it will live on for generations to come.
Biographies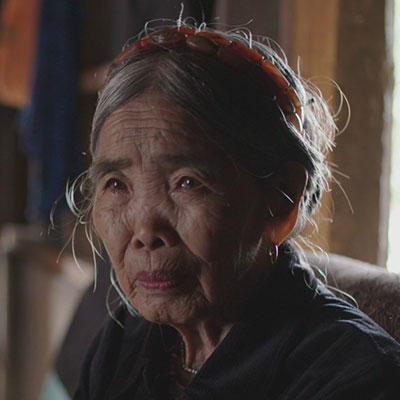 WHANG OD OGGAY
Whang Od Oggay is a traditional tattoo artist or mambatok based in Buscalan, Kalinga. She started tattooing when she was still a teenager, at a time when the traditional warrior culture of the Kalinga people still dominated this part of the Philippines. Today, Whang Od continues to work as a tattoo artist from her native mountain village. Thousands of tourists have been tattooed by her or the artists she has trained. The latter include 21-year-old Grace Palicas, Whang Od's great-niece and official successor as head tattooist in Buscalan.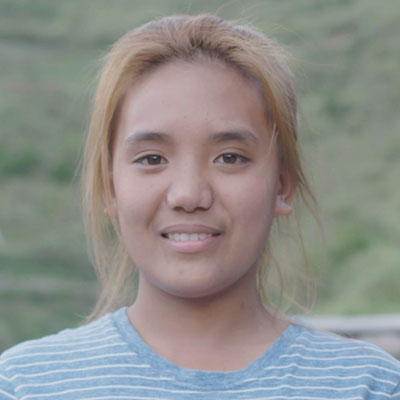 GRACE PALICAS
Grace Palicas was born in Buscalan. As Whang Od's great niece, she grew up around tattooing. The art was the air she breathed as a child. When she reached adulthood, Grace moved out of Buscalan to study and become a teacher. But while away, she found that she missed the tapping sound of her great aunt's tools. It was then that Grace realized she was born to tattoo, and returned to Buscalan to train under Whang Od's tutelage. Today, Grace is Whang Od's foremost student, and the woman responsible for ensuring the future of Kalinga tattoo in her region.
Pictures
Behind the scenes