EPISODE 3 – LOS ANGELES
Trailer
Episode 3
LOS ANGELES
Written and directed by Sara Ben-Saud
Elle Festin specializes in Filipino tribal designs. More than twenty years ago, he started to research on this tattoo culture because nothing was available is the US. More and more Filipinos around the world were interested in these ancient designs and this started the Mark of the Four Waves Tribe.
Biography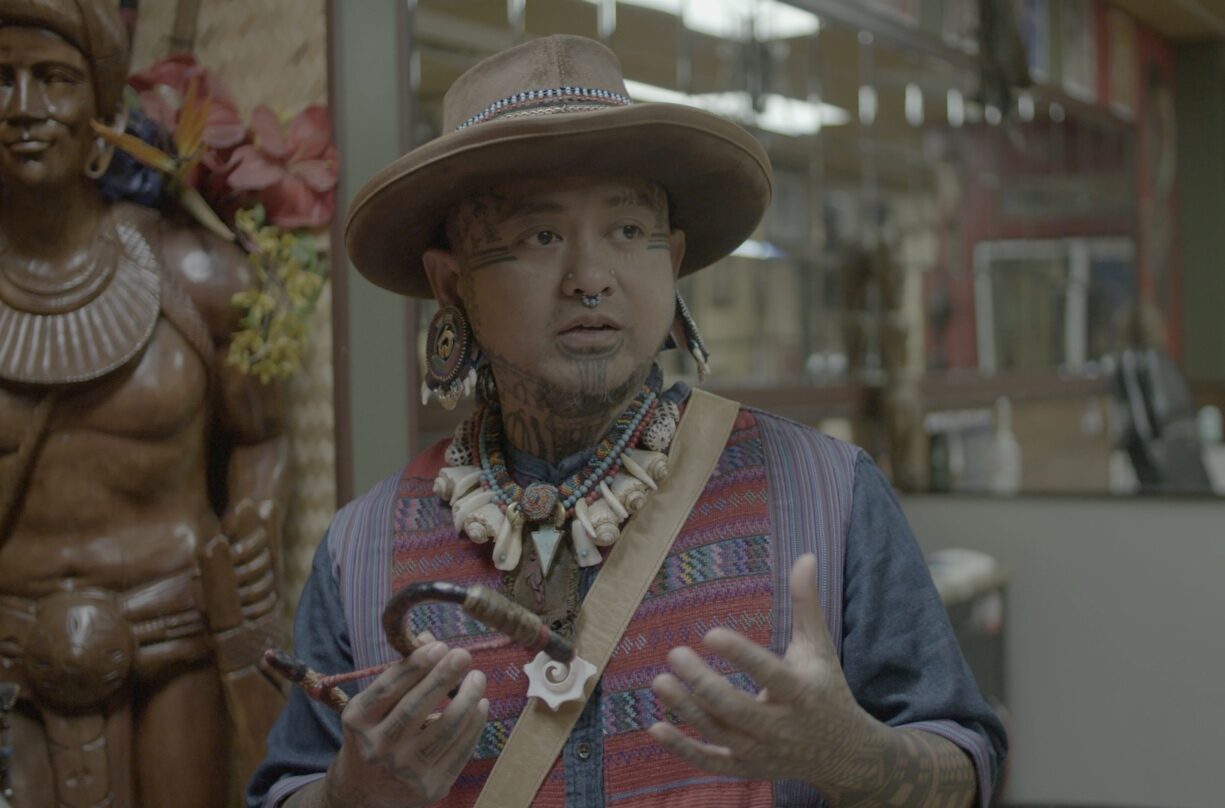 ELLE MANA-FESTIN
Born in the Philippines, Elle kept a deep connection to his culture while growing up in the U.S. After exploring various avenues of art and cultural expression, Elle co-founded Tatak Ng Apat Na Alon (Mark of the Four Waves) Tribe in 1998; an international organization with the purpose of reviving Traditional Filipino Tattoo culture.
Inspired by the power of the revival, Elle began tattooing using traditional methods in 2003. After practicing hand tapping and hand poke for years, he began working with a machine in 2012. Known for his tribal artwork and detailed fine line, Blackwork, Elle has made a name for himself within the Traditional Tattoo community. After studying indigenous tattoos from around the world, his focus is on keeping culture and traditions alive through art and tattoo.
Pictures